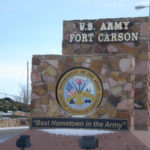 Client: Mirador NASCO Joint Venture
Contract: 4th ID Consolidated Battalion Headquarters, Fort Carson
Contract Period: July 2015 – August 2017
Contract Value: $17,796,000
Description of work: Quality Control Services include providing MEP, testing, adjusting & balancing, commissioning coordination, inspection and submittal review. Providing RedZone schedule development and tracking. Collection and review of all close-out activities and documents to include operation and maintenance manual, warranties, owner training and spare parts. Conducted close-out training to the subcontractor base entailing contract requirements, protocols and procedures. Quality Control Services for the 4th ID Consolidated Battalion Headquarters carried out by Fort Carson general contractor Beckrich Construction.