Advanced Construction Technology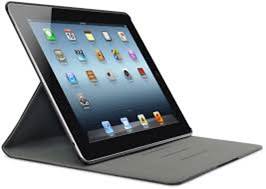 Utilizing the latest construction technology, Beckrich Construction, LLC strives to stay at the forefront of construction industry advancements. We prioritize safe, reliable and innovative industry and administrative programs.
Both the CFO and Project Management use software such as Sage Master Builder, Primavera and Microsoft Project.
With top construction technology, we track projects with the utmost accuracy and efficiency, such as financial aspects and schedules. For example, our Quality Control Division employs iPad Airs to perform all field inspections. The Beckrich team documents inspections with iPad Airs, allowing inspectors, owners and designers to sign in the field. Afterwards, we immediately email the documentation to the individuals involved.
Additionally, we link all iPads to servers containing contract documents, including submittals, As-Builts and RFI's. Thus, all parties can readily access the documents while on inspection walks, promoting an inclusive and productive work environment.
Beckrich Construction's Quality Control Division uses a wide range of construction technology, specifically Prolog, QCS/RMS, Microsoft Office Suite, Bluebeam and Bluebeam Revu, Bim 360.  Bluebeam software is used for document review, along with as-built and RFI postings with hyperlinks which enable real time viewing when in the field and complete record drawings at the end of the project.