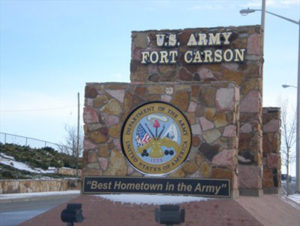 Federal Construction Expertise with Beckrich
At Beckrich Construction we view our Federal Construction Division as a privilege. We work closely with the U.S. Army Corps of Engineers, Base Civil Engineering Departments, Director of Contracting, Director of Public Works, General Service Administration, The National Guard as well as other Federal Contracting Agencies throughout the U.S..
Beckrich Construction stands out among Colorado general contractors for our unparalleled versatility and expertise together with our commitment to safety and value. Furthermore, we have vast experience in federal construction with all contracting types, performing both vertical and horizontal projects for our federal clients.
Trusted Federal Construction From Start to Finish
When clients come to Beckrich, they know we are a one–stop–service for federal construction. We realize full turnkey projects in design/build and ground–up construction. In other words, we take care of every step of the process– no matter how big or small. Our in–house team provides initial planning, budgeting, scheduling, architectural design, engineering, construction, interior design as well as maintenance.
Federal construction often requires heightened security features such as entrance clearance or safe storage. Therefore Beckrich Construction is prepared to fulfill all specifications in order to equip our military with the highest quality facilities possible. We accommodate virtually all construction needs while meeting and exceeding federal requirements.
On-site construction requires top–notch logistical organization to ensure that business continues as usual. That's why Beckrich provides modular facilities to seamlessly transition the facility and personnel through the construction process. Our modular facilities are durable, visually appealing and fully equipped with all the amenities of a permanent building.
Our Commitment to Military and Federal Construction
Being able to provide a service and build for the men and women who sacrifice to keep us, our families and this great Nation safe is our privilege and passion. We take pride in providing our military with outstanding facilities. Our past and present federal construction projects include warehouses, hospitals, hangars, state parks, gas and sewage lines and army installations.
(click on project title or image for more info)