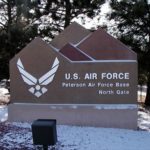 Client: Peterson Air Force Base Civil Engineering
Contract: Window Replacements, Phase 2
Contract Period: July 2017 – November 2017
Contract Amount: $235,048
Remodel Description: Strong wind and hail storms caused significant damage to a number of structures in its path. Among the reported damage were over 350 window and skylights on multiple buildings along the flight line and south west end of base. Beckrich Construction was responsible for repairing the window damage at Peterson Air Force Base. This is the second phase of window and screen replacements due to damage from hail storms.