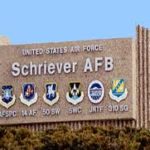 Client: Schriever Air Force Base
Contract: Schriever Gas Line Project 8a
Contract Period: November – December 2015
Contract Value: $137,378
Description of work: Install a new 2" polyethylene gas line, branching off of the 6" main gas line. The new gas line  serves 3 buildings on base and new isolation valves to each building are to be installed. In order to minimize disturbance to the base and roadways new gas line was bored under all crossings. This was an 8a subcontract.