Beckrich Construction repairs flood damage
The Broadmoor Seven Falls, one of Colorado's greatest natural attractions, will celebrate its grand re–opening at the end of summer 2015. After severe flooding in September 2013, Seven Falls closed to allow for construction and flood damage repair.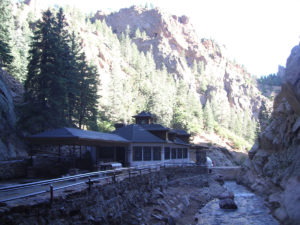 Beckrich Construction undertook the task of road re–construction, walkway repair and more for the surrounding area and attractions.
As of June 12, 2015, Seven Hill's historic rainfall for the month of May is finally over and the associated recovery efforts are better than 50% complete. Beckrich Construction assemblies have resumed to the expected accelerated rate.
Restaurant 1858 is scheduled to re–open along with the surrounding site of Seven Falls.